About ALIRI
ALIRI is a customer-centric company that uses a structured approach to deliver on-spot. Our team of highly skilled professionals has extensive experience in data integration, enterprise architecture, and automation. We offer efficient technology-based solutions tailored to our customers need and have a proven track record of delivering results on time and within budget. Our on-spot delivery allows us to be present with our customers, and provide them with the support they need to ensure project success. We offer a unique combination of expertise, experience, and a structured approach to delivering results.
About the team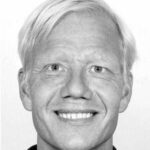 Mats Arvendal, IT architect and founder
At ALIRI, our founder, Mats Arvendal, is a highly skilled professional with an extensive experience in data integration, enterprise architecture, and automation. He also has the dedication to creating efficient technology-based solutions that effectively meet the needs of businesses
Mats have:
Many years of experience in integration, software development, strategy, architecture, IT management, and leadership in large international companies
Held various roles such as Chief Architect, Global Integration Manager, Program Manager, Team Manager, and Project Manager
Experience leading large international teams and managing multiple suppliers
Certifications in Enterprise Architecture and Project Management
Mats is known for:
Taking full responsibility for delivering results through strategic and tactical planning, and hard work
His deep technical know-how, forward-thinking approach, and excellent leadership skills
His ability to understand the inner workings of large organizations and successfully navigate the challenges they face
To see a complete list of recommendations, please visit Mats' LinkedIn profile.
E-mail: mats.arvendal@aliri.se
LinkedIn: www.linkedin.com/in/matsarvendal
CV: https://aliri.se/mats-arvendal-cv-english/
About the name ALIRI
The word ALIRI comes from the Esperanto language, which is a constructed international auxiliary language. The Esperanto word "ALIRI" means "to approach" or "to come closer to." Therefore, the name ALIRI for the company implies that it is focused on bringing its clients closer to their goals by providing efficient and forward-looking solutions.
ALIRI stands for approach, progress, and efficiency in the company context. The company's vision is to help clients achieve their goals by providing cutting-edge solutions designed to improve efficiency and drive improvement. The name ALIRI reflects the company's commitment to helping clients achieve their goals and stay ahead of the curve in an ever-changing business landscape.