What do we do in our spare time?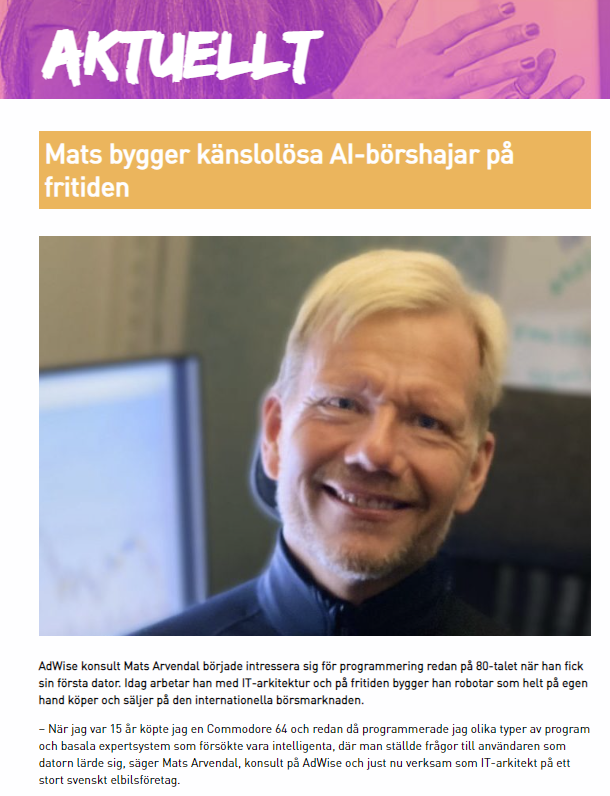 What our founders do in their spare time.
"… Mats Arvendal became interested in programming in the 80s when he got his first computer. Today he works with IT architecture, and in his spare time, he builds robots that buy and sell on the international stock market all by themselves.
– When I was 15 years old, I bought a Commodore 64, and even then, I programmed different types of programs and basic expert systems that tried to be intelligent, where you asked questions to the user that the computer learned, says Mats Arvendal."
Translated from: https://www.adwise.se/mats-bygger-kanslolosa-ai-borshajar-pa-fritiden/